Who we are
Nouvelle Planète, founded in 1986, is a Swiss non-profit organisation without political and religious affiliation.
Our work falls into two categories:
1
We support rural communities in Africa, Asia and Latin America, empowering people to build better lives and protect their environment.
2
We organise solidarity trips for people who want to travel the world, meet new people, and see what life is really like in a remote community. The main goal being cultural exchange.
How we work
« Give a man a fish and you feed him for a day. Teach a man to fish and you feed him for a lifetime. » Confucius
Is it really that simple? We don't think so. Running context-specific projects that make a lasting impact is a bit more complicated than that. That's why we take a different view:
« If a person belongs to a group who wants to fish, if the group is committed to overcome the constraints, if the group is submitting a request to solve an effective need, only then it is worthy to support the group in their efforts. »
Our support includes the following steps:
Analysis of the context
Verification of the need
Listening, exchanging, and networking to build the intervention in order to respond to the identified needs, by proposing sustainable social, economic, technological and environmental solutions.(Perhaps the fishing rod and teaching are not enough. Perhaps it is necessary to go further: to create fish farms, to avoid pollution, to put in network, etc.)
Support in the implementation of the project according to our method of the 3 pillars: infrastructures, technical trainings and strengthening of the civil society
Long-term monitoring to ensure that the project is functional and sustainable (impact assessment)
Our local coordination teams and our team in Switzerland ensure the best possible results and impacts.
Nouvelle Planète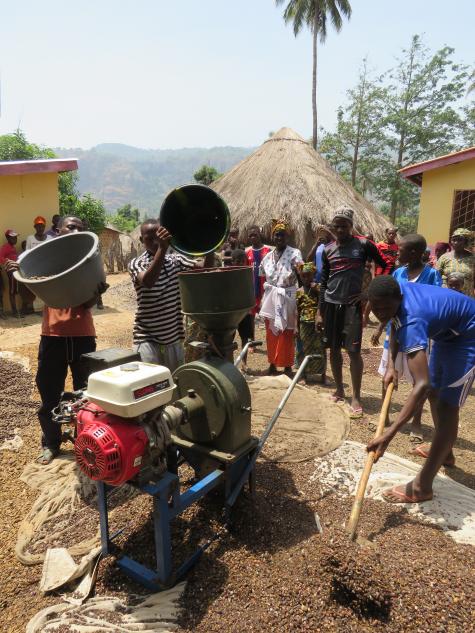 What we do
We support projects that make a difference in people's lives. Our work is guided by three principles:

We support local initiatives and address the needs of the poorest rural communities.
We draw on locally available skills and experience, and on our coordination teams in the field.
We support self-sustaining projects for communities and ensure long-term follow-up.

We organise solidarity trips, guided by three core features:

We provide pre- and post-trip support, beginning at least six months before attendees travel.
We run training and awareness courses on subjects including multiculturalism, communication and development assistance issues, plus further group management training for group leaders.
We apply a strict set of safety, security and support standards in our countries of destination.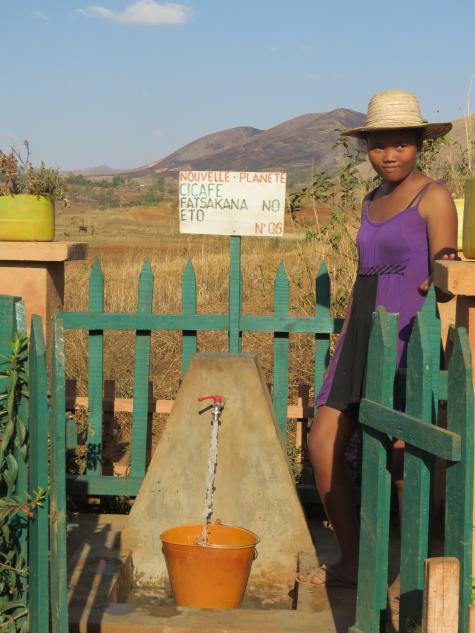 What makes us different
We run projects and trips in some of the world's poorest rural communities. Our aim, at all times, is to make a lasting difference and support steady, sustainable development.
Our coordination teams in the field assess the situation carefully and listen closely to what local people need.
We measure the impact of our work over time so we can learn lessons from past projects – because we recognise that we can always do better.
"We believe in community-led development. Local people know their communities better than anyone else does. Our role is merely to help them address their own needs, drawing on their skills and experience."
Our solidarity trips are about challenging preconceptions on both sides – among both camp attendees and host communities.
We rely on a large team of volunteers, meaning we never spend more than 8% of the money we receive on administrative costs and fundraising.
We have a rigorous quality management system.
"Ethics is in the centre of our actions. Our charter highlights treating people with respect, opposing gender, ethnical and religious based discrimination, promote sharing and show humility …"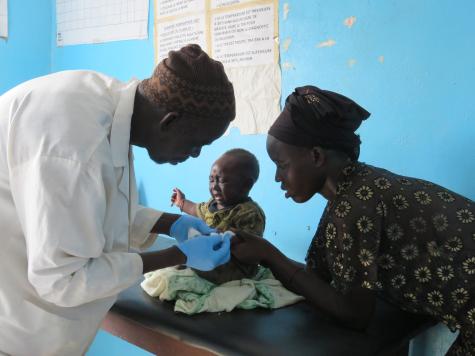 What we believe
We believe in a fair, sustainable world where all forms of life are respected, and where people live safe, dignified, empowered lives in a healthy environment.
« I am life that wants to live, in the midst of life that wants to live. I must therefore respect all forms of life. » Albert Schweitzer
The UN Sustainable Development Goals 2030 guide us in our work.