We rely on outside support to carry out our work. Thank you for considering donating to our organisation. We would be delighted to have you on board.
by postal transfer
Postal account : 18-5792-6
IBAN: CH12 0900 0000 1800 5792 6
by bank transfer
Banque Alternative Suisse 020 30 53
IBAN : CH42 0839 0203 0530 0400 0
To make a transfer in EUR or USD, please contact us on
021 881 23 80.
Online donation
By TWINT, credit card or PostFinance
QR Code
Scan the QR code with your banking app.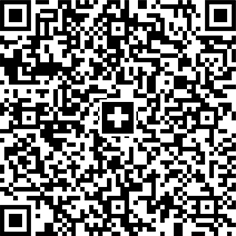 In Switzerland, any money you donate to us is tax-deductible. We will send you official confirmation at the beginning of the following year for any donations of CHF 100 or more.
We handle all donations in the strictest confidence. We will never publish your name or share it with third parties. If you donate more than CHF 1,000, we will send you a report with pictures of the project you have supported.